The World Re-imagined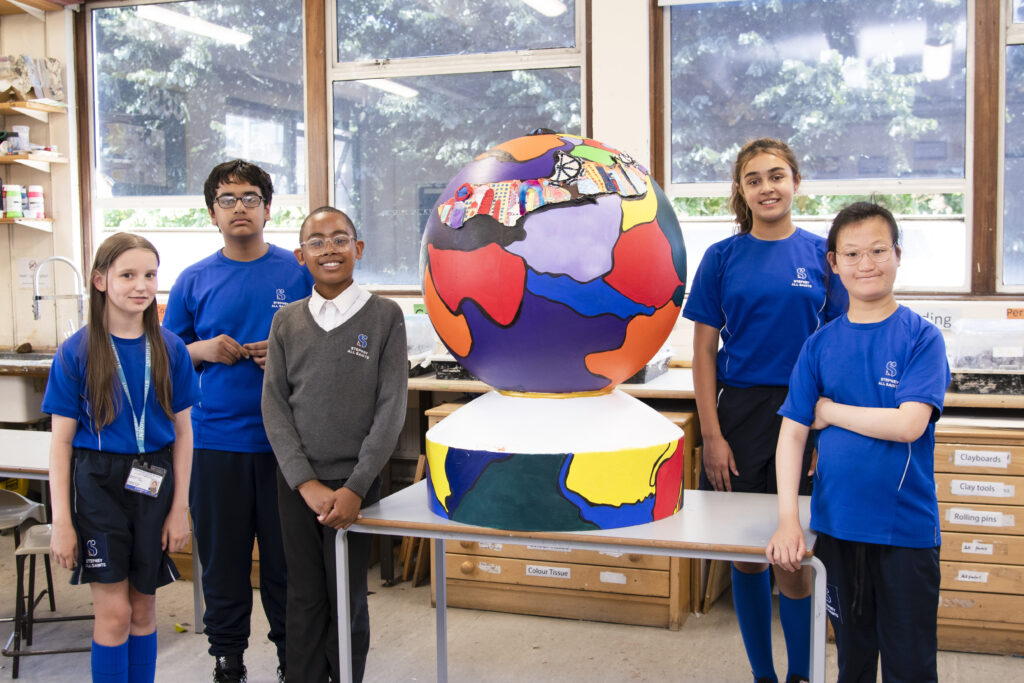 Go on a Journey of Discovery to explore our shared history and how we can make racial justice a reality.
We're delighted to share that our school has been taking part in The World Reimagined: a UK-wide art education project featuring globally-recognised artists to transform how we understand the Transatlantic Trade in Enslaved Africa and its impact on us all.
This is not 'Black History', this is all of our history.
The World Reimagined will see a trail of large Globe sculptures across 7 UK from 13 August to 31 October 2022, created by artists to bring to life a powerful journey of discovery that explores our shared history and the future we can create together.
Before summer – alongside 150+ schools across the country – we have been exploring our shared history and engaging with ideas around how we can make racial justice a reality in the future – and our
students' power to create change, and we have also created a Globe sculpture that will feature in The World Reimagined!
Don't forget to visit The World Reimagined trail – and our Globe! – trails are live until the 31st Oct, and you can find our Globe at Canning Town Library,  18, Rathbone Market, London E16 1EH.
For more information visit www.theworldreimagined.org.