Careers and Work Experience
Careers and Work Experience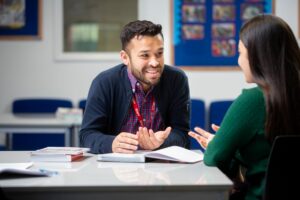 Mr Mohammad Fayaz Uddin, Careers Manager is available to offer all students advice and guidance on further education and higher education options, at university, through internships and employment, and work based training opportunities and apprenticeships.
Students, parents, teachers and employers wishing to access information about the careers programme should contact Mr Mohammad Fayaz Uddin.
Email: careers@stepneyallsaints.school
Phone: 020 7790 6712 ext. 197
Follow us on Twitter – @StepneyAScareer
It is important that all students are fully supported and guided through the process of planning their futures. With a full time careers manager, professional careers advisers and a programme of education, information, advice and guidance for all students from Years 7 -13 we believe Stepney All Saints students are well prepared for their futures. We have a whole school approach to careers with teachers playing an active role.
We understand the importance of building the highest aspirations in our students. We work hard to provide them with all of the necessary information needed to make well informed decisions about their future and to break stereotypes and barriers. Students are exposed to many opportunities to help them develop key skills over the course of their time at Stepney All Saints.
We have a full programme of careers education which will help students to develop the knowledge and skills to understand themselves, research the opportunities available, make decisions and move successfully on to the next stage. We are proud of our links with employers who work closely with students through work placements, visits, talks, interview preparation, careers fairs, and work related learning events.
A summary of the careers programme
Labour Market Information and T Levels
Understanding Labour Market Information (LMI) is becoming more and more important as the world changes, so that all students can be aware of where different job roles are needed around the country and what types of jobs may need more people in the future.  Below is information on what labour market information actually means.
LMI means finding out the following things about different job roles or career pathways:
What do people actually do in this job / industry?

How many people work in this job / industry?

How much do people get paid in this job / industry?

What qualifications do I need to do this job?

What skills or qualities do I need to do this job?

What are the typical working hours for this job?

What percentage of men / women work in this job / industry?

Where can this job / industry take me in the future?

Where are these jobs located around the country?

How many of these jobs will there be in the future?
Apprenticeships
An apprenticeship is a way to gain the skills, knowledge and experience you need to get into many careers. They combine work, training, and study, letting you 'earn while you learn'.
There are many different apprenticeships available across a wide range of industries, and for a wide variety of job roles. As a paid employee, each apprentice works alongside their studies. There are no student fees – your training costs are funded by the government and your employer.
It's an ideal option if you have a clear idea of the career path you want to follow, providing you with practical, on-the-job training, and classroom-based instruction.
T Levels: what they are
T Levels are new courses which follow GCSEs and are equivalent to 3 A levels. These 2-year courses, which launched September 2020, have been developed in collaboration with employers and businesses so that the content meets the needs of industry and prepares students for work, further training or study.
T Levels offer students a mixture of classroom learning and 'on-the-job' experience during an industry placement of at least 315 hours (approximately 45 days).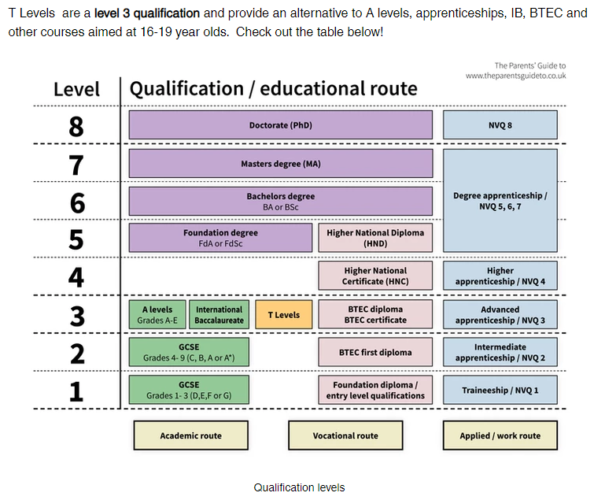 Find out more about T-Levels here: https://www.gov.uk/government/publications/introduction-of-t-levels/introduction-of-t-levels#t-level-structure
Citi Group Internship
We have a link set up with Citi Group Bank who provide the opportunity for a summer internship to roughly 10 sixth form business students. If successful in their application, students who embark on the internship will be placed on a two week programme designed to look at a number of areas linked to the Citi Bank groups varying departments.
Members from the Citi Group Bank also attend our sixth form to run master class workshops on topics such as 'preparing yourself for the workplace' and 'expectations of employers'.
http://www.citigroup.com/citi/foundation/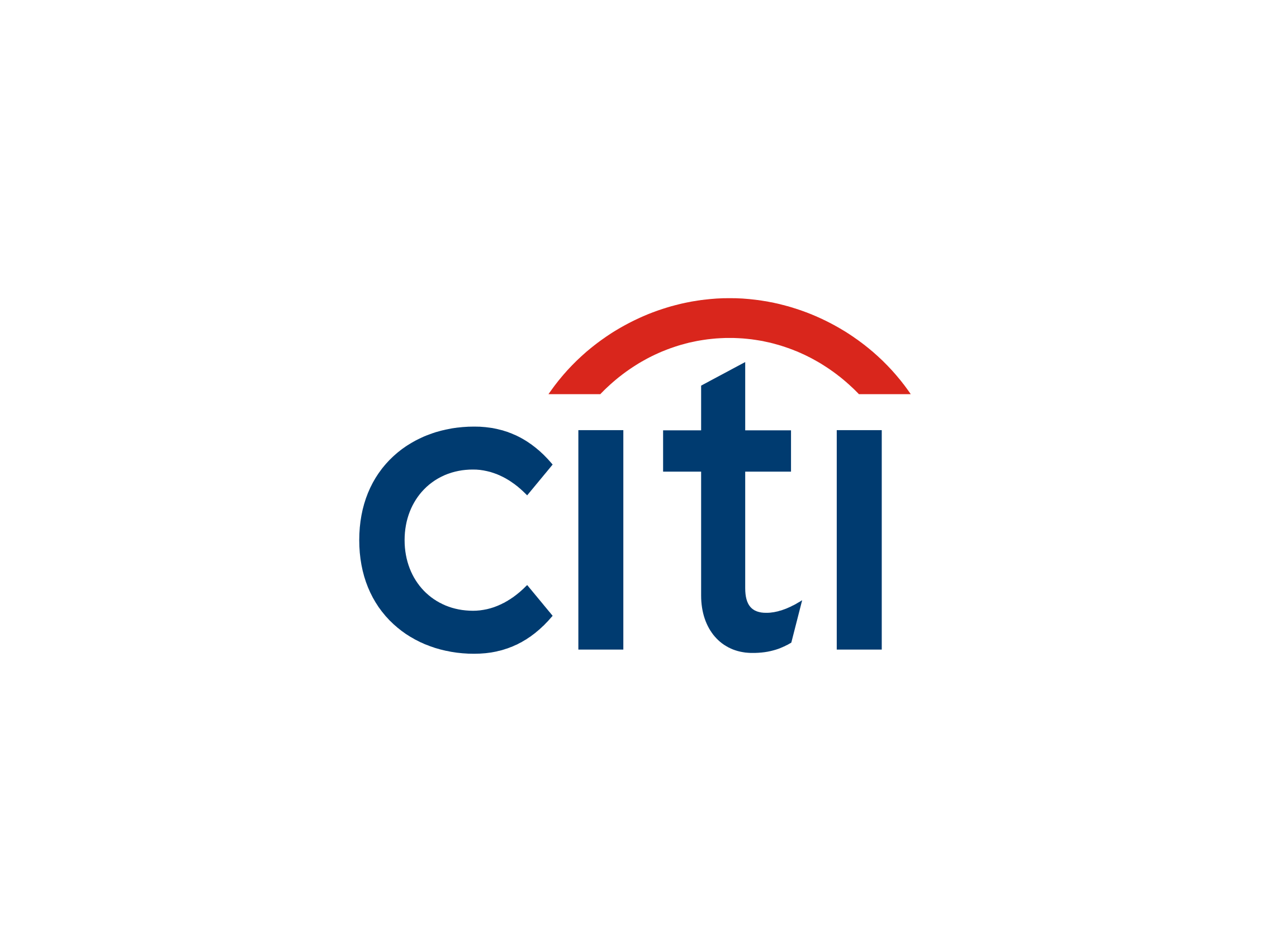 Ernst & Young Foundation
EY Foundation is a charity that works directly with young people, employers and social entrepreneurs to create and support pathways to education, employment or enterprise. We have supported hundreds of talented young people across the UK through our programmes: Smart Futures, Our Future and Accelerate.
Smart Futures is a ten month programme, which starts with paid work experience during Easter or summer, it will give you a variety of transferable skills to give you a head start in your career. Smart Futures can make you more employable, helping you get a job after school or go onto higher education.
Find out more at eyfoundation.co.uk/smartfutures

Apprenticeships
An Apprenticeship is a real job with training so you can earn while you learn and pick up recognised qualifications as you go. They take between one and four years to complete and cover 1,200 job roles in a wide range of industries, from things like engineering to financial advice, veterinary nursing to accountancy.
April Parents' Pack 
The new April Apprenticeship Parent Pack is here and includes a step-by-step guide on how to use Vacancy Snapshot, tips for applying to legal apprenticeships, online support with applying for an apprenticeship, essentials for starting your new apprenticeship, meaningful career roles and much more! 
Parent Career Profiles
We asked our parents to share details about their GCSE subject choice and careers. Thank you to all parents who contributed.
Information for Parents